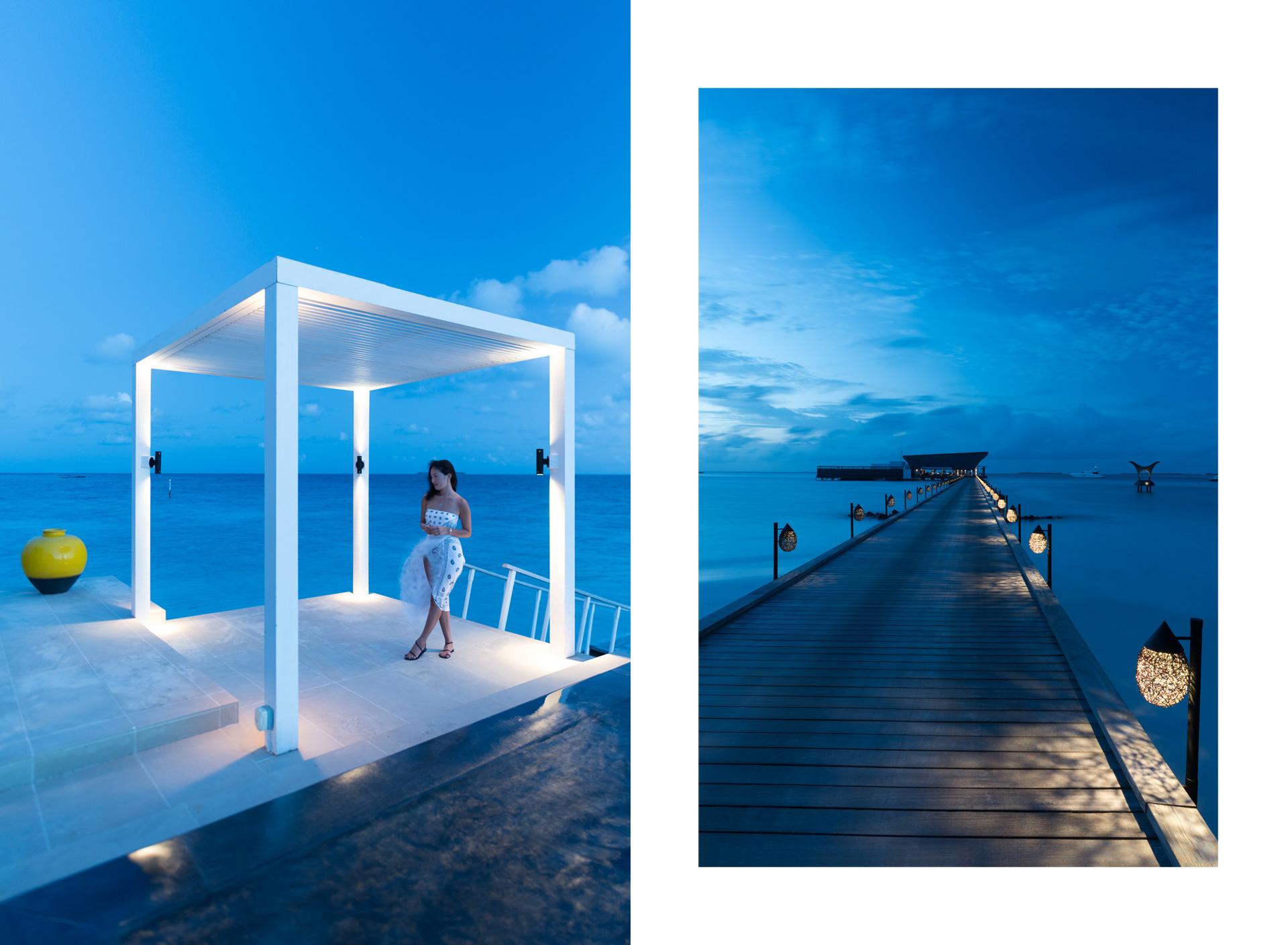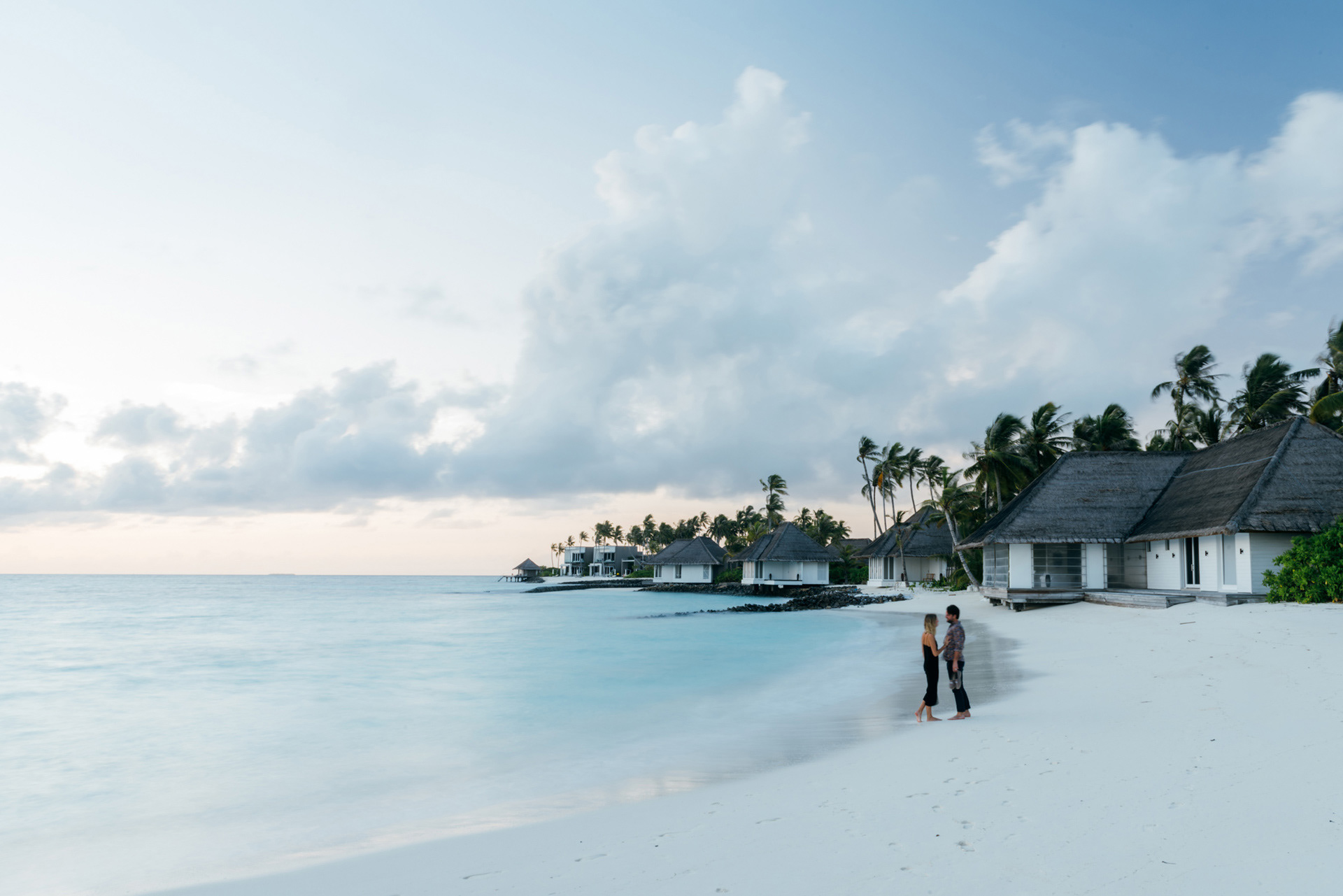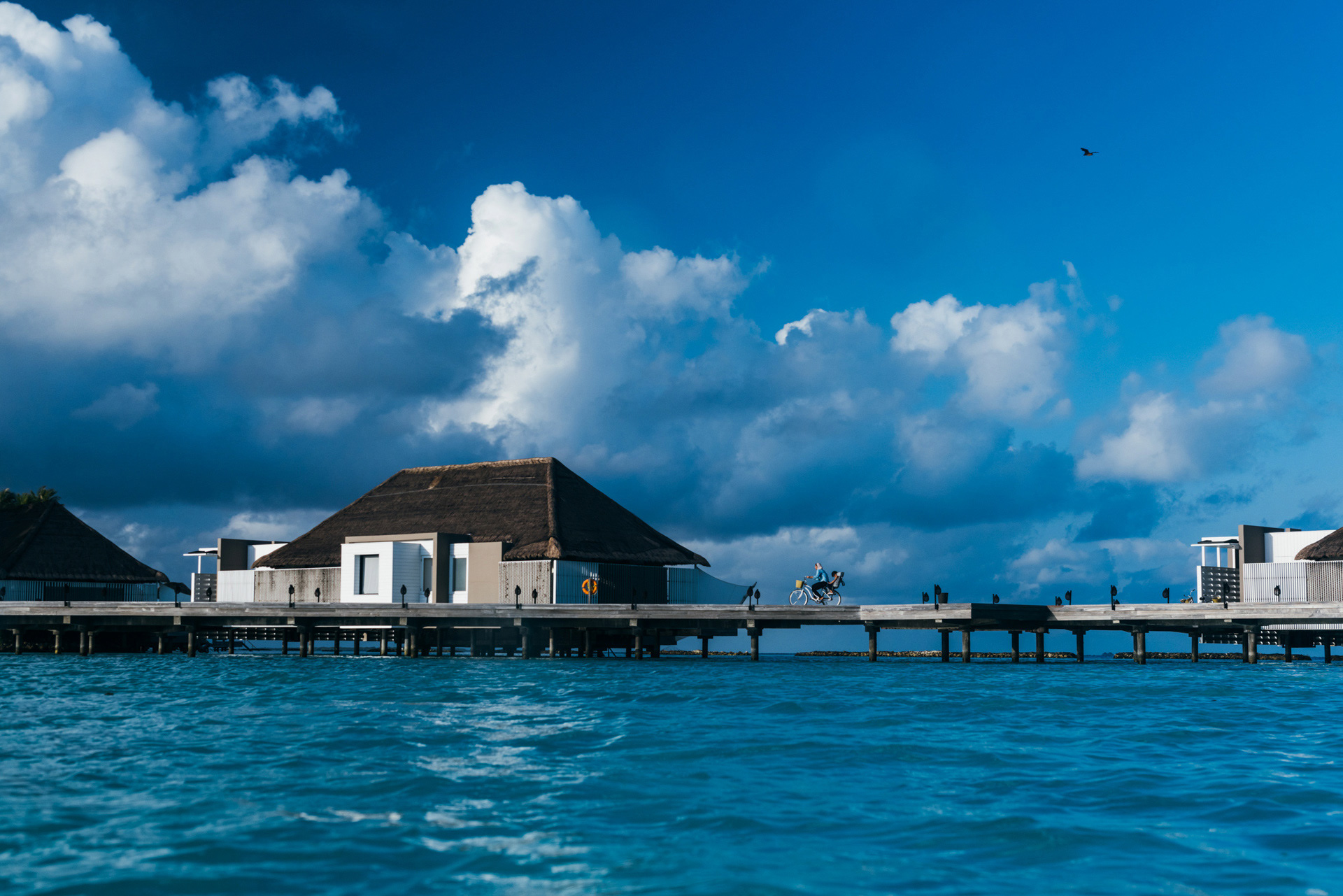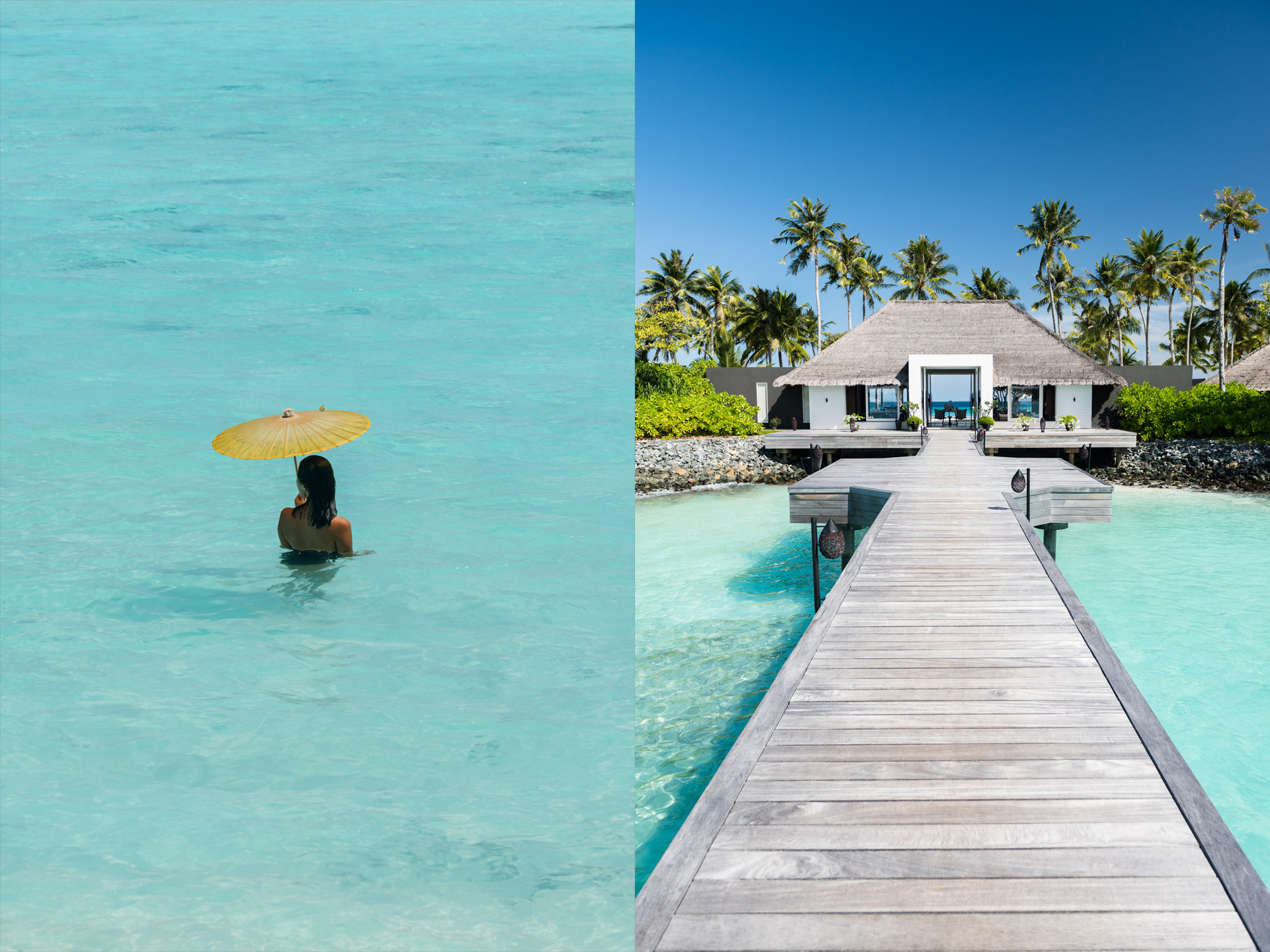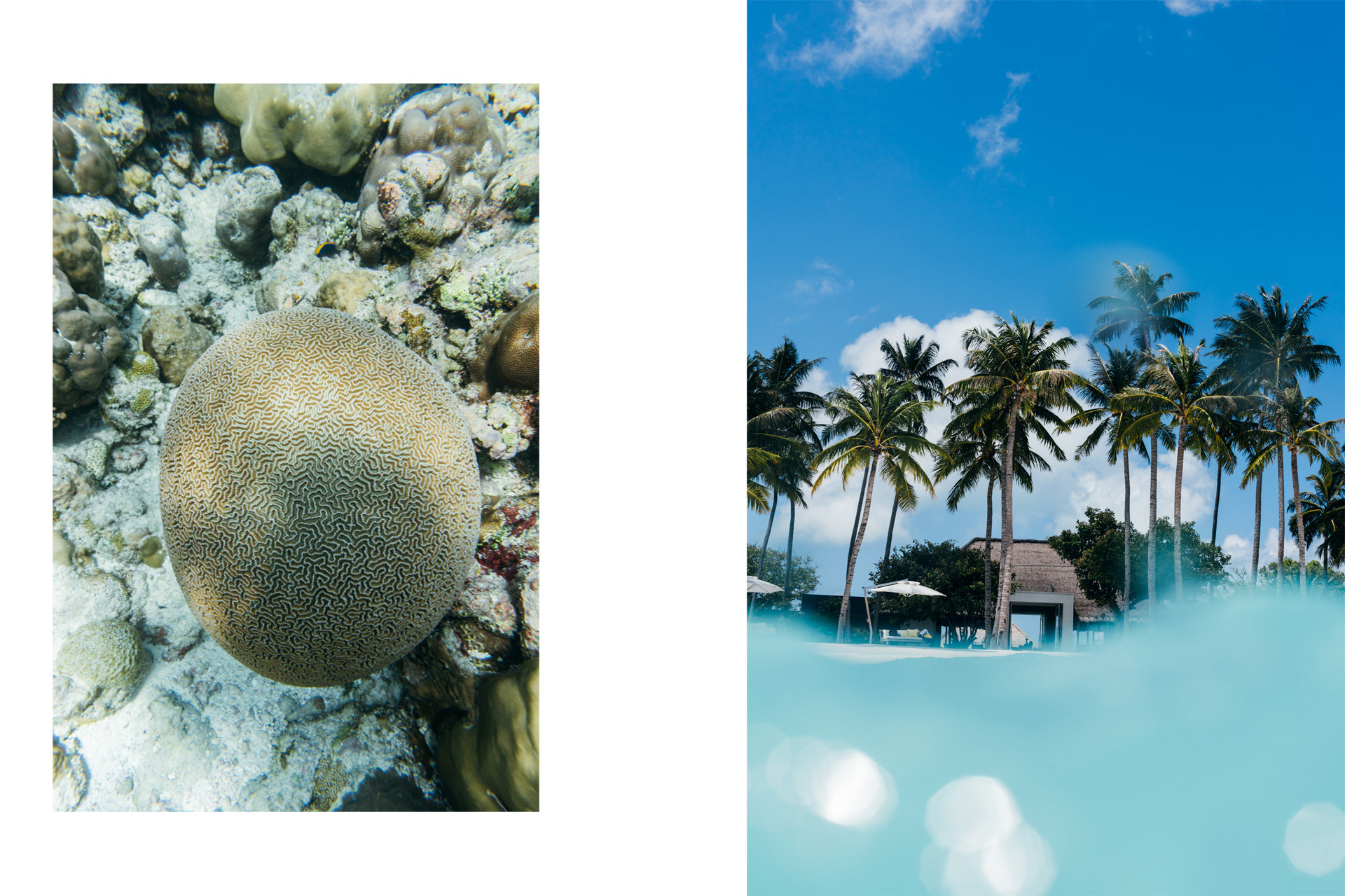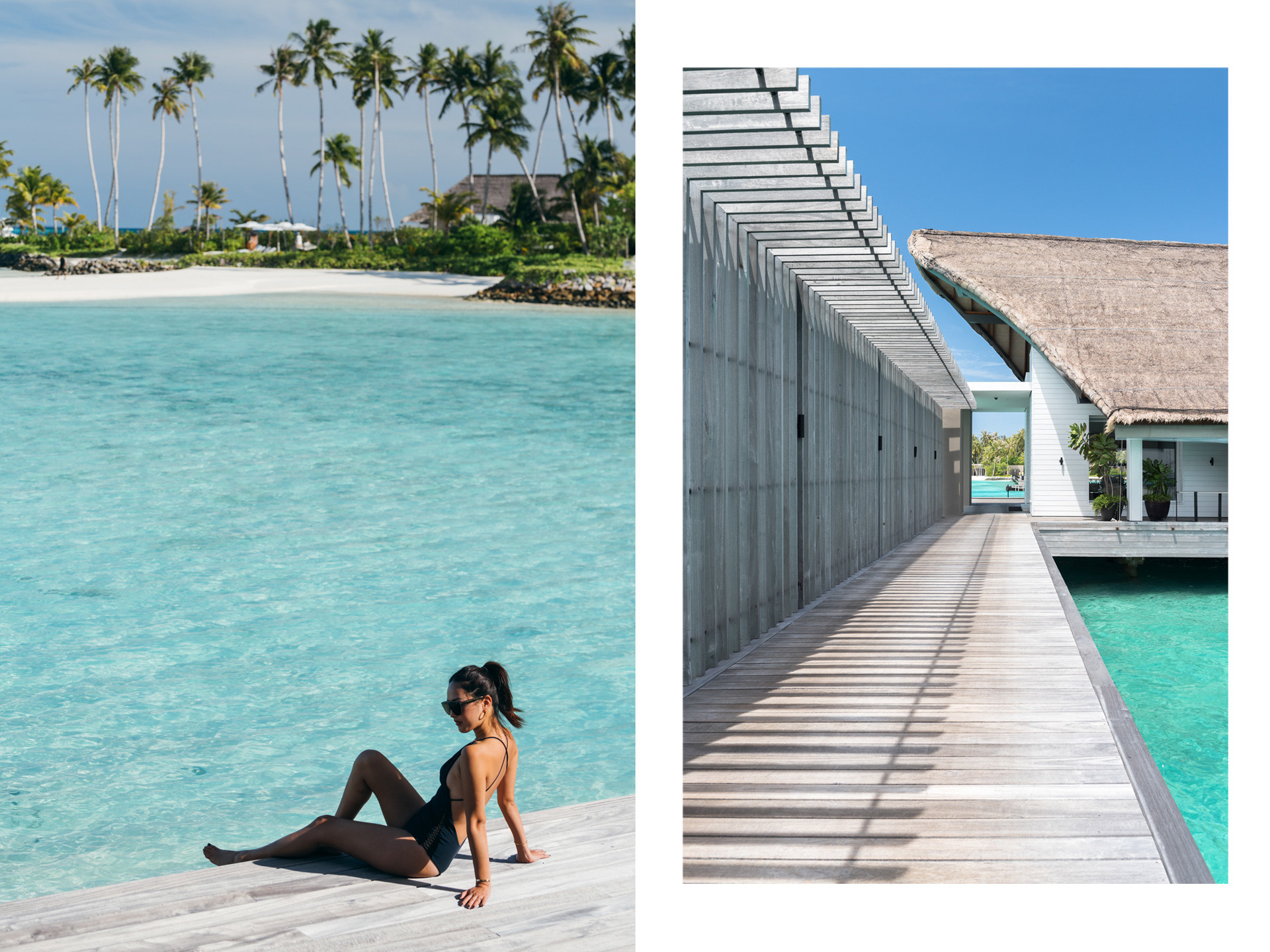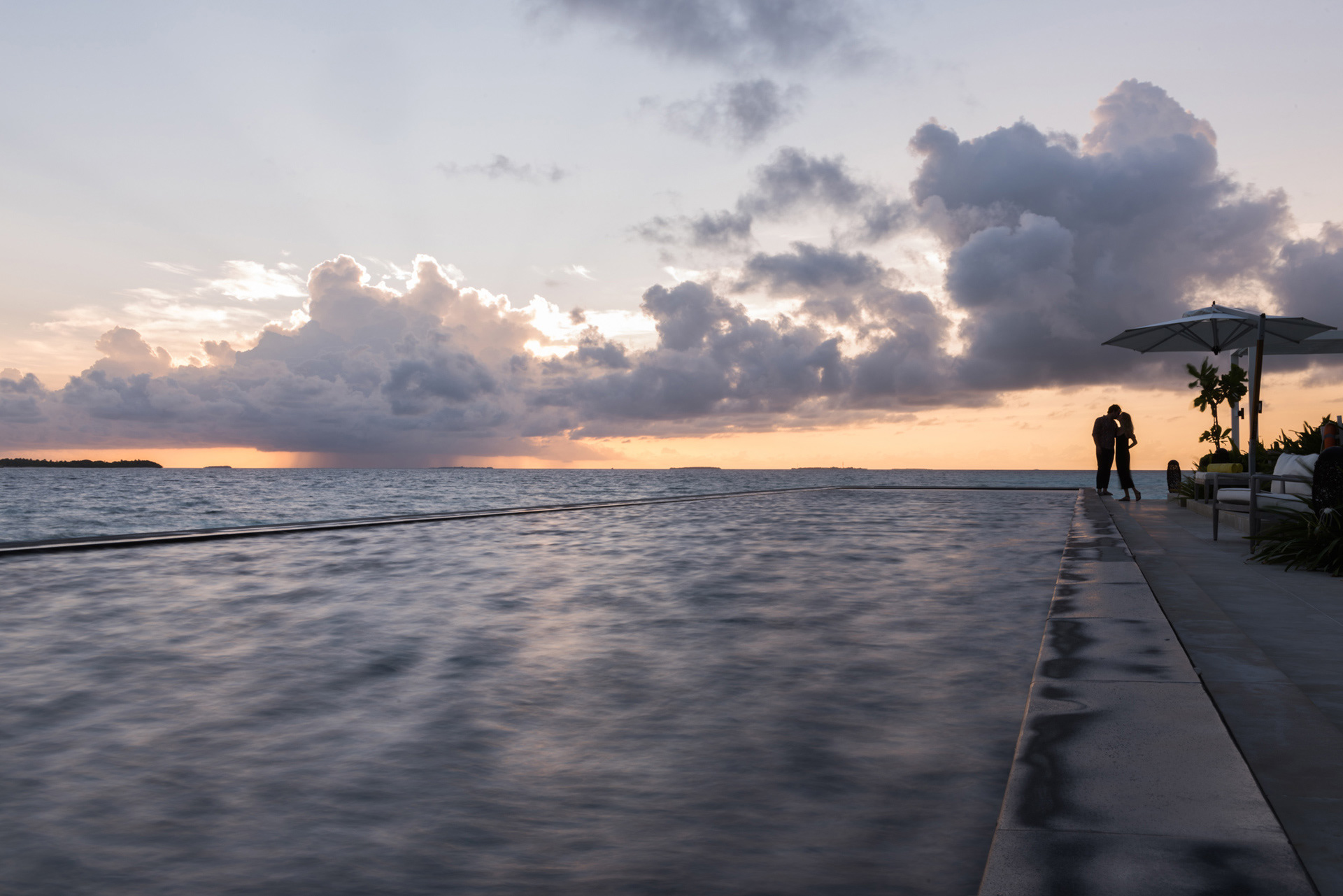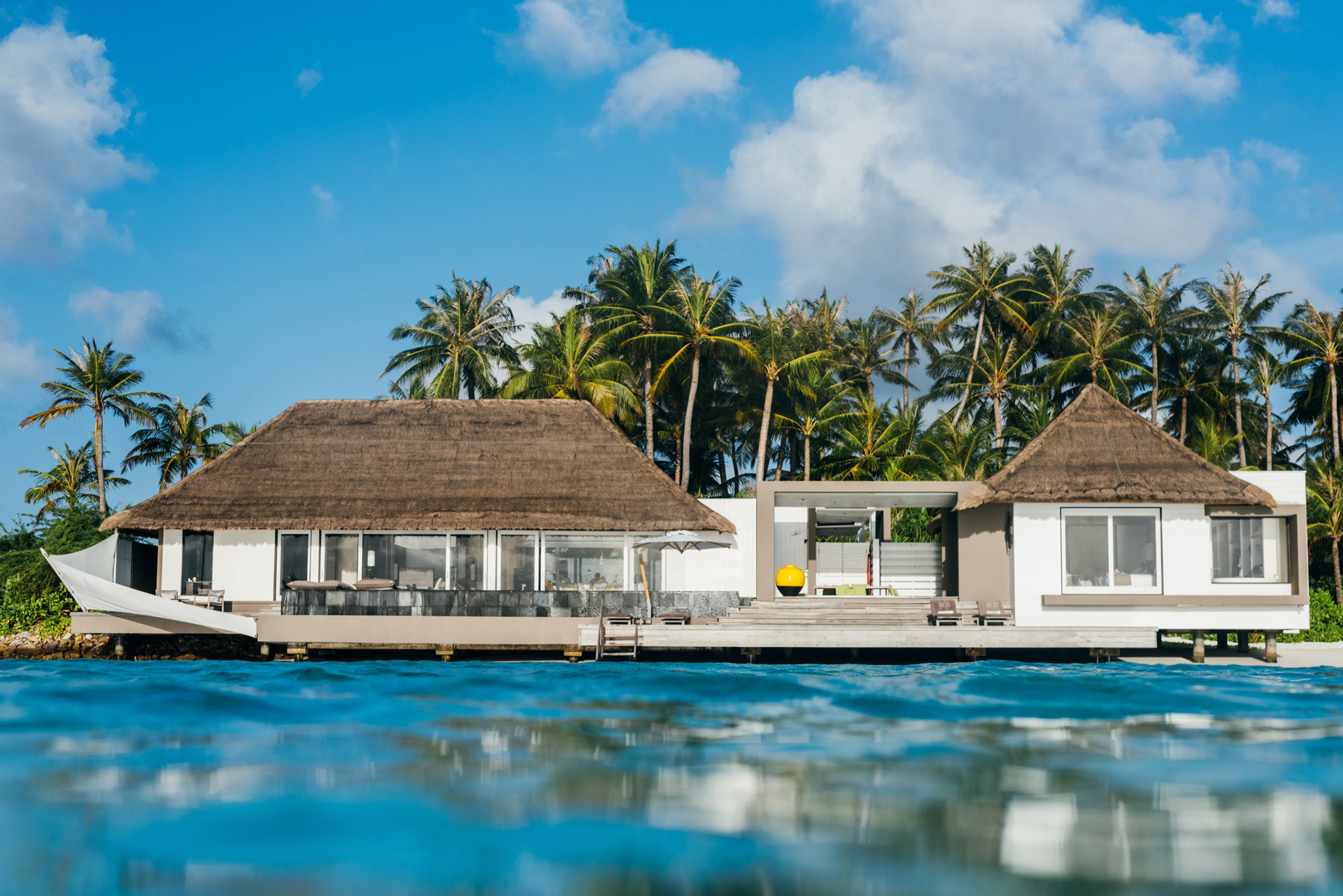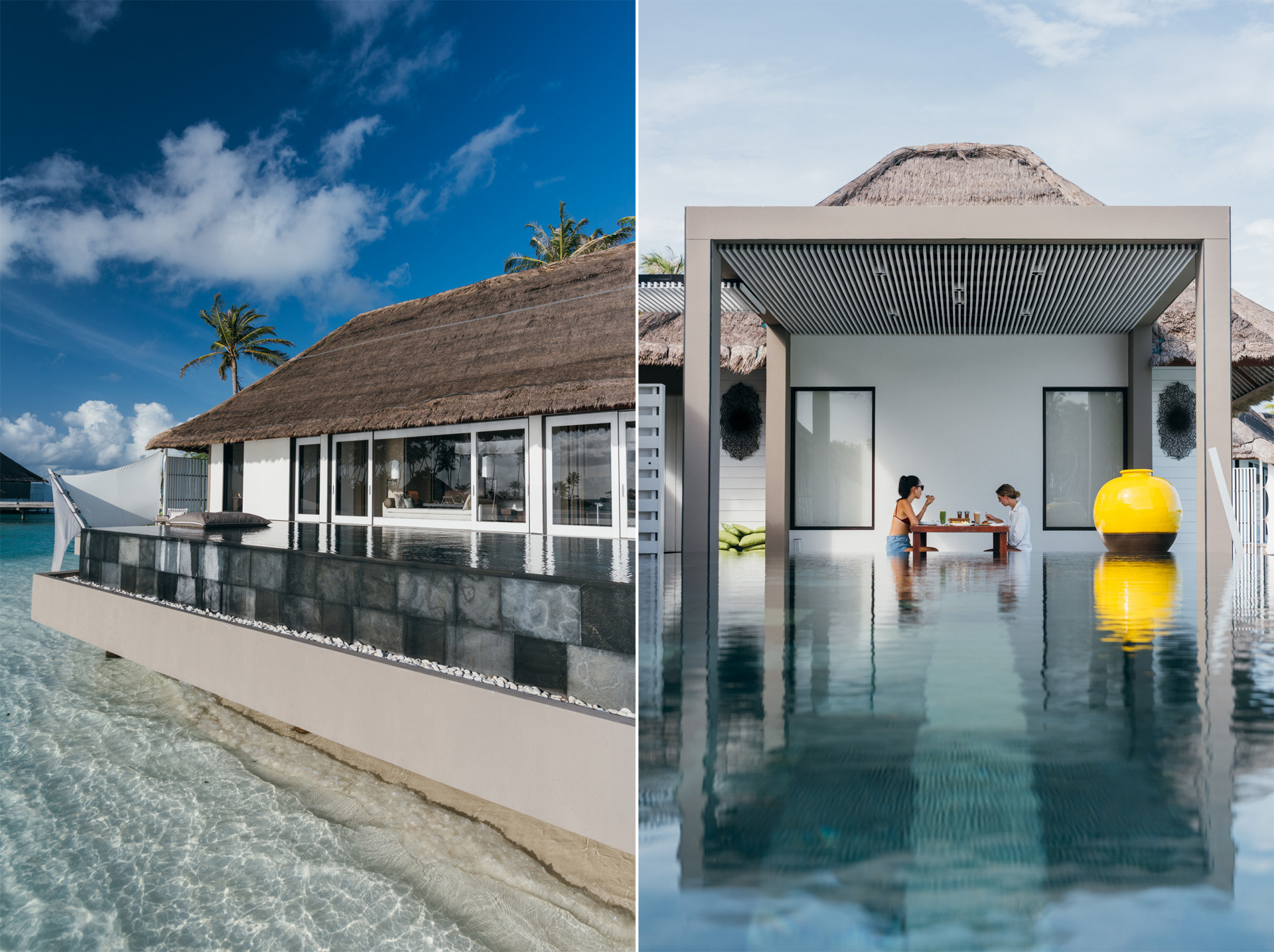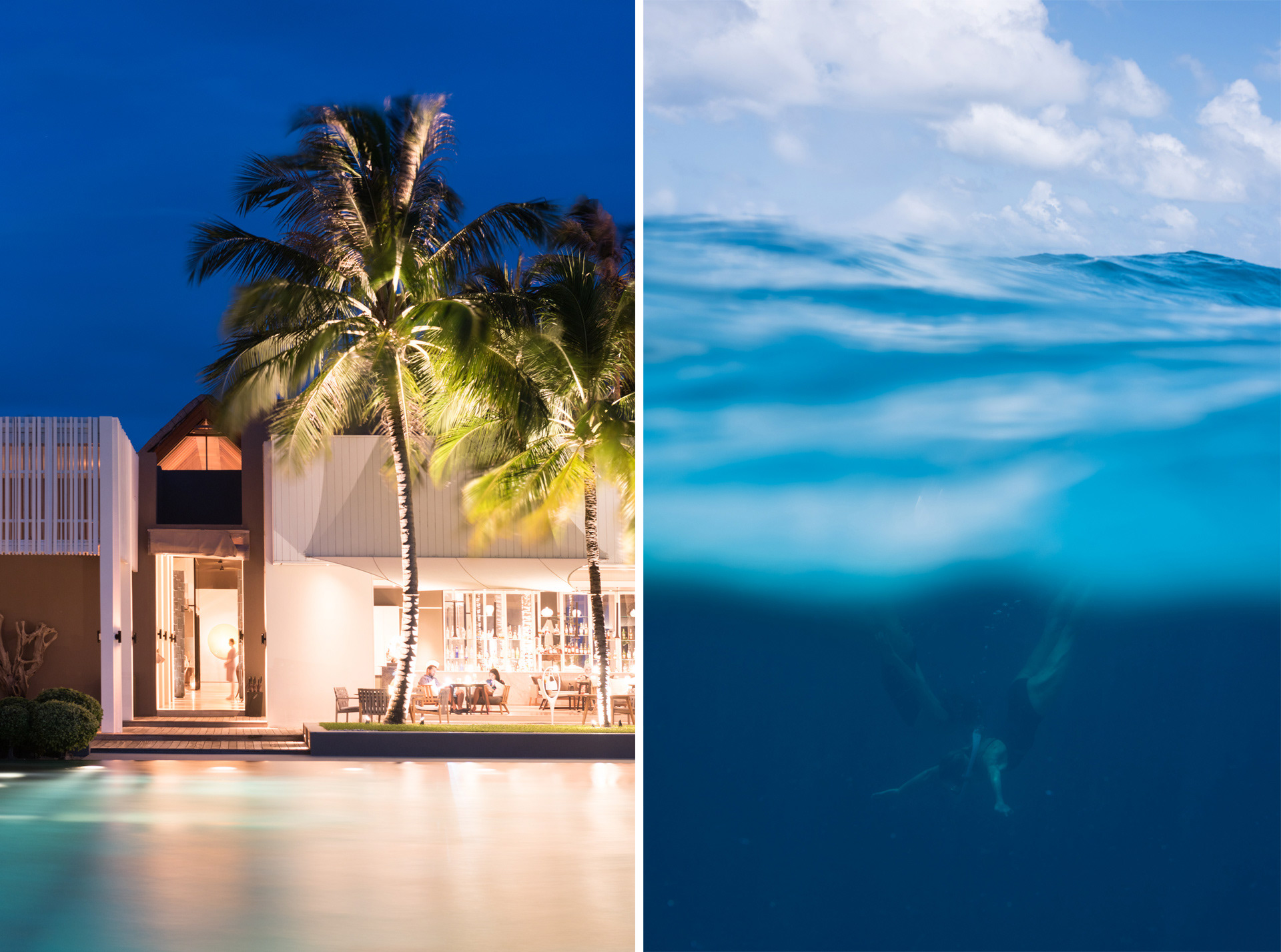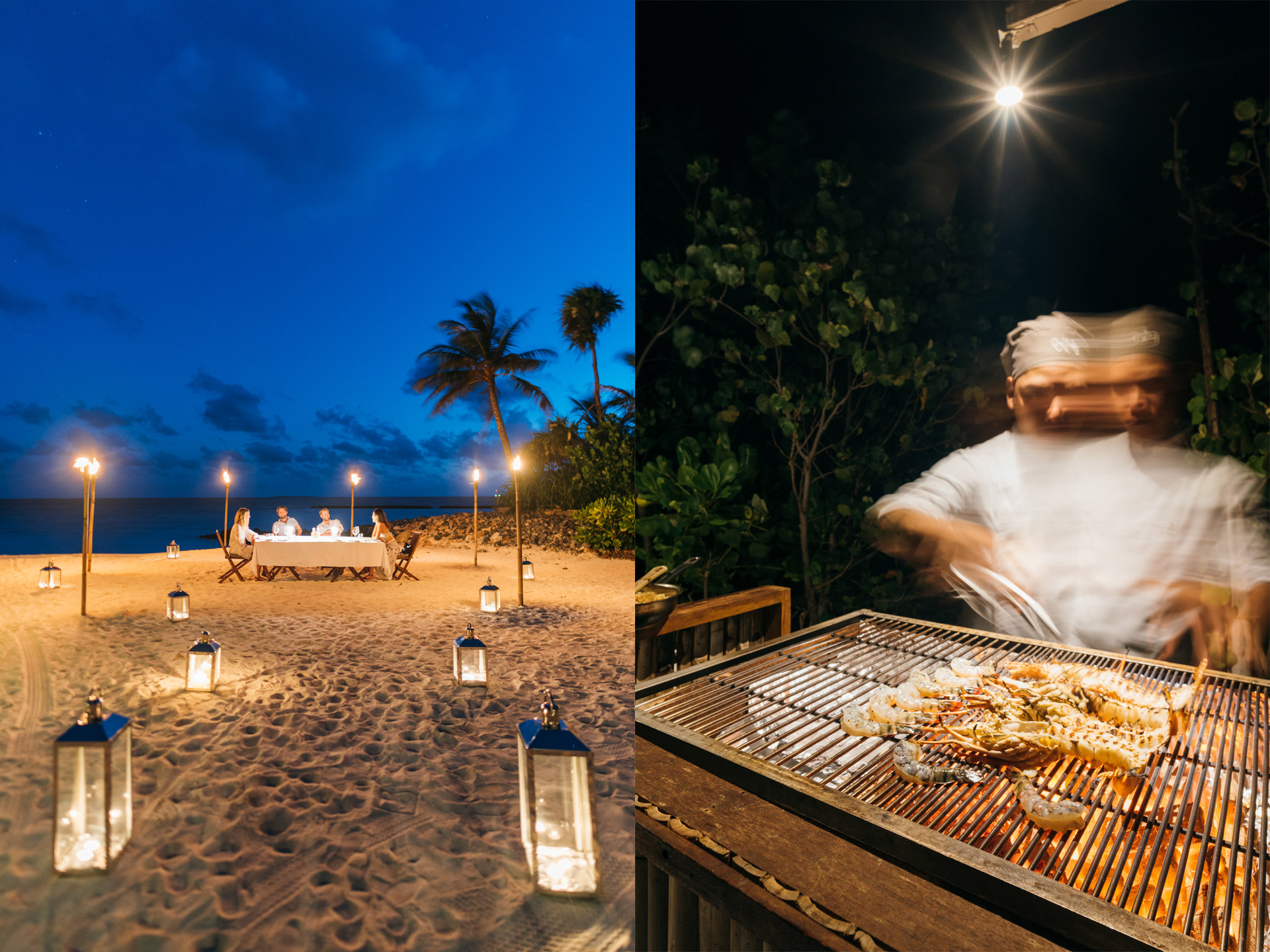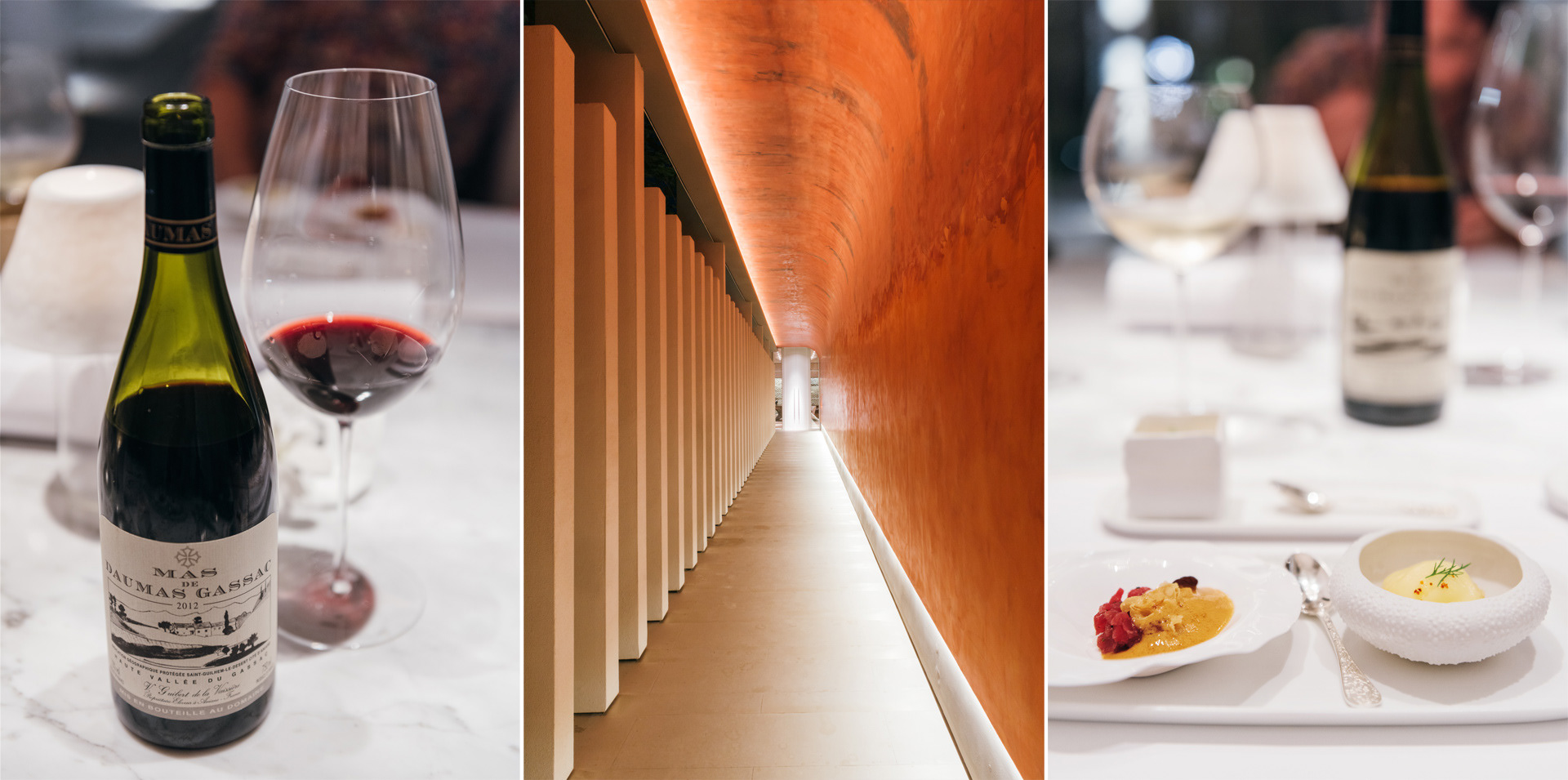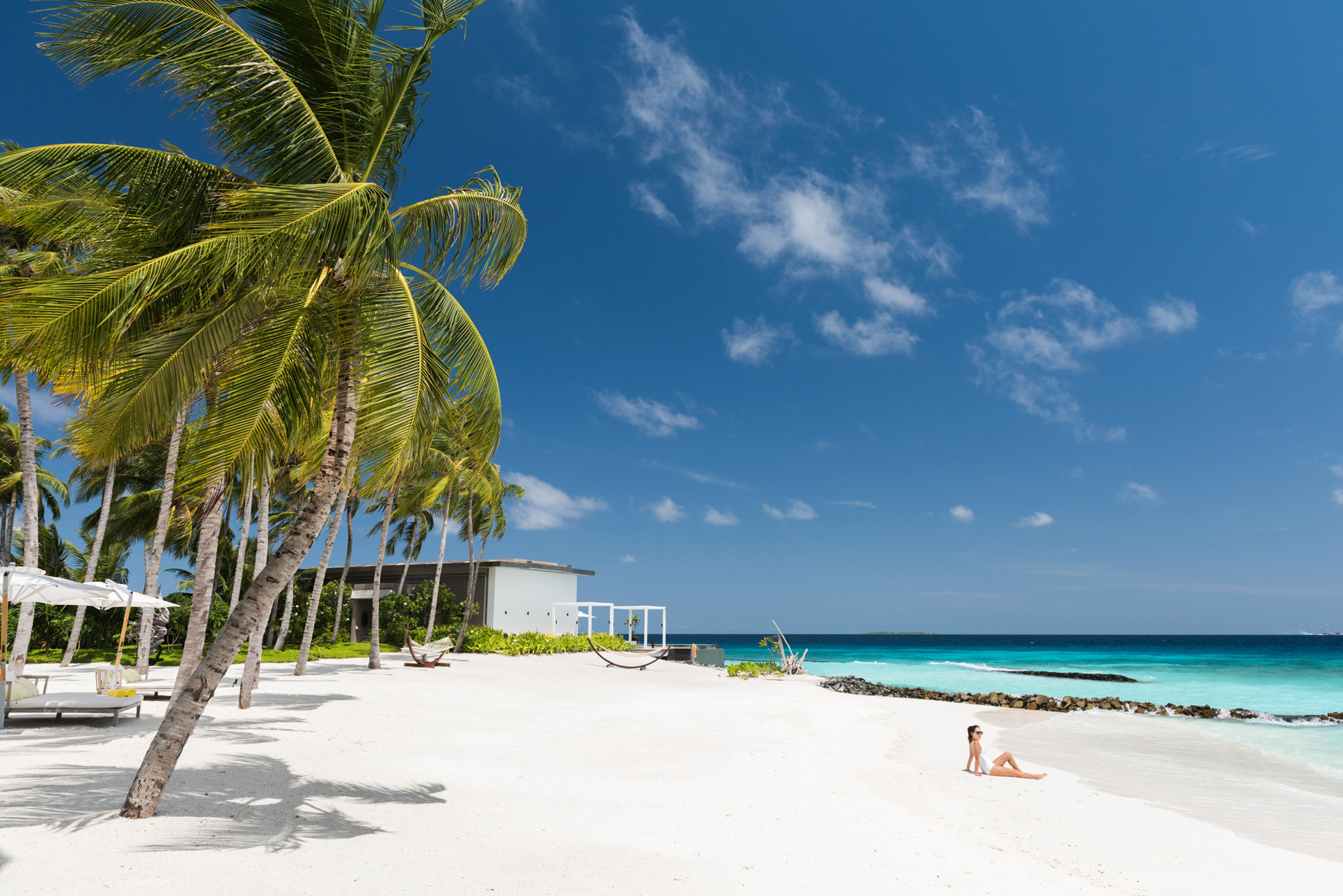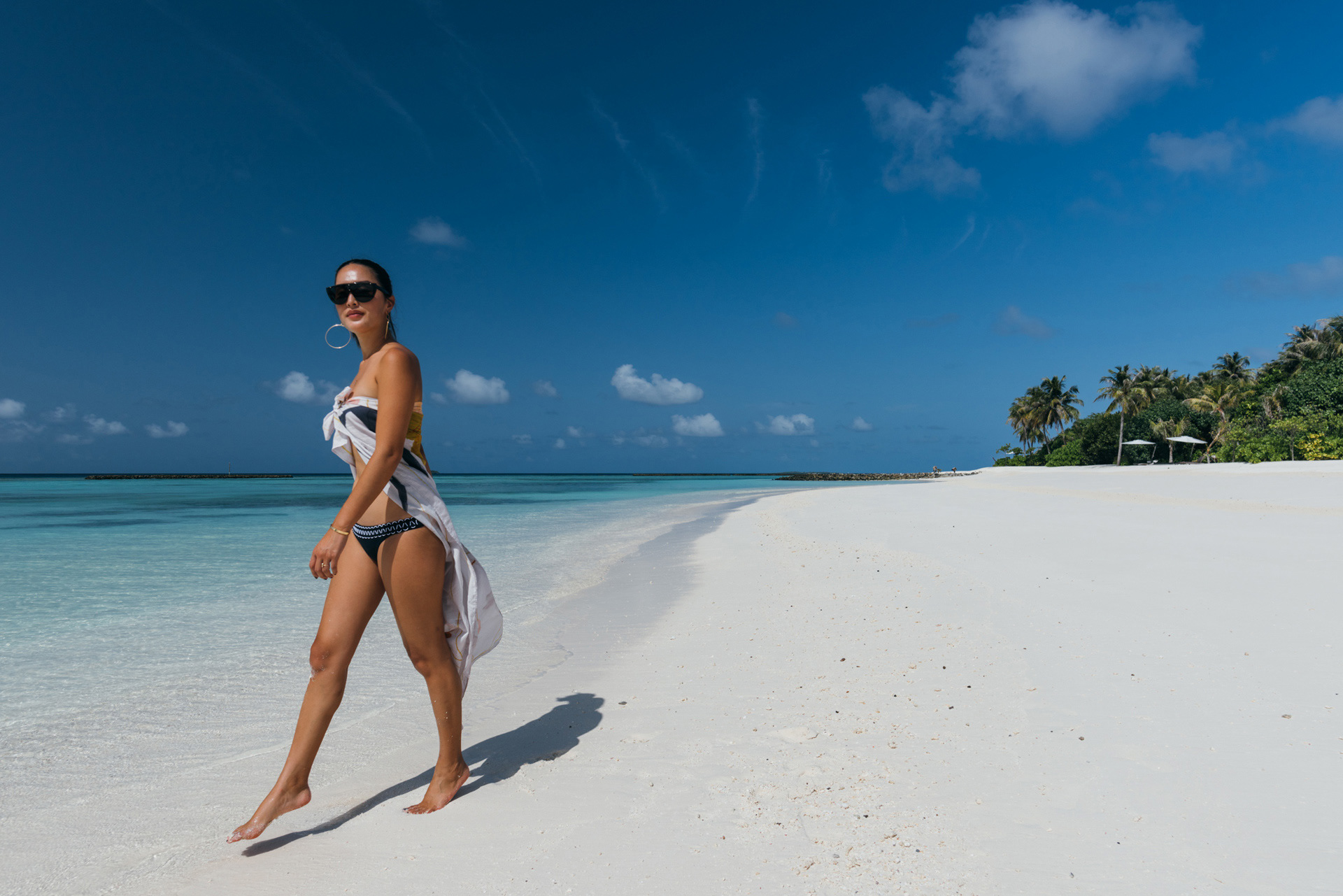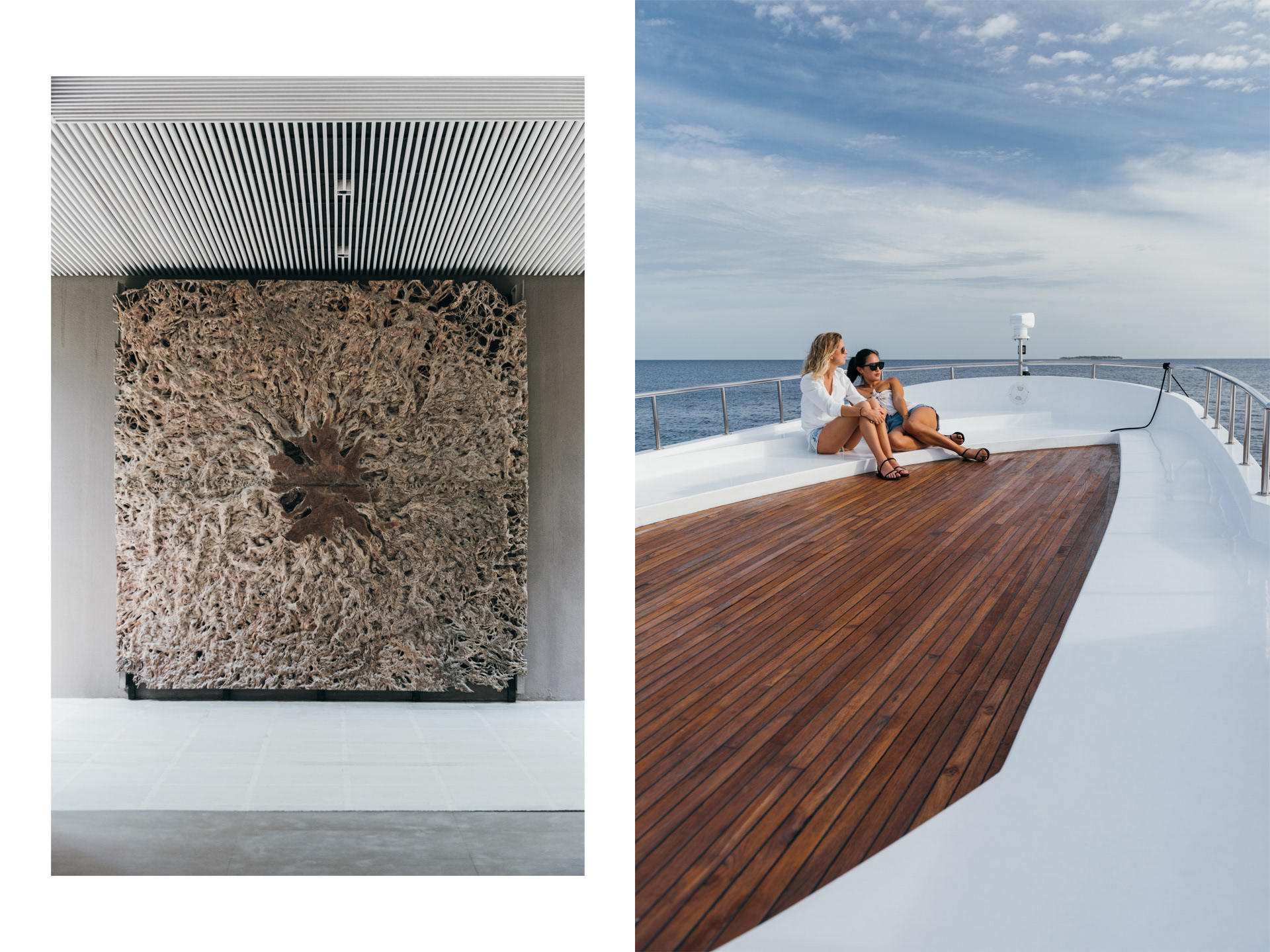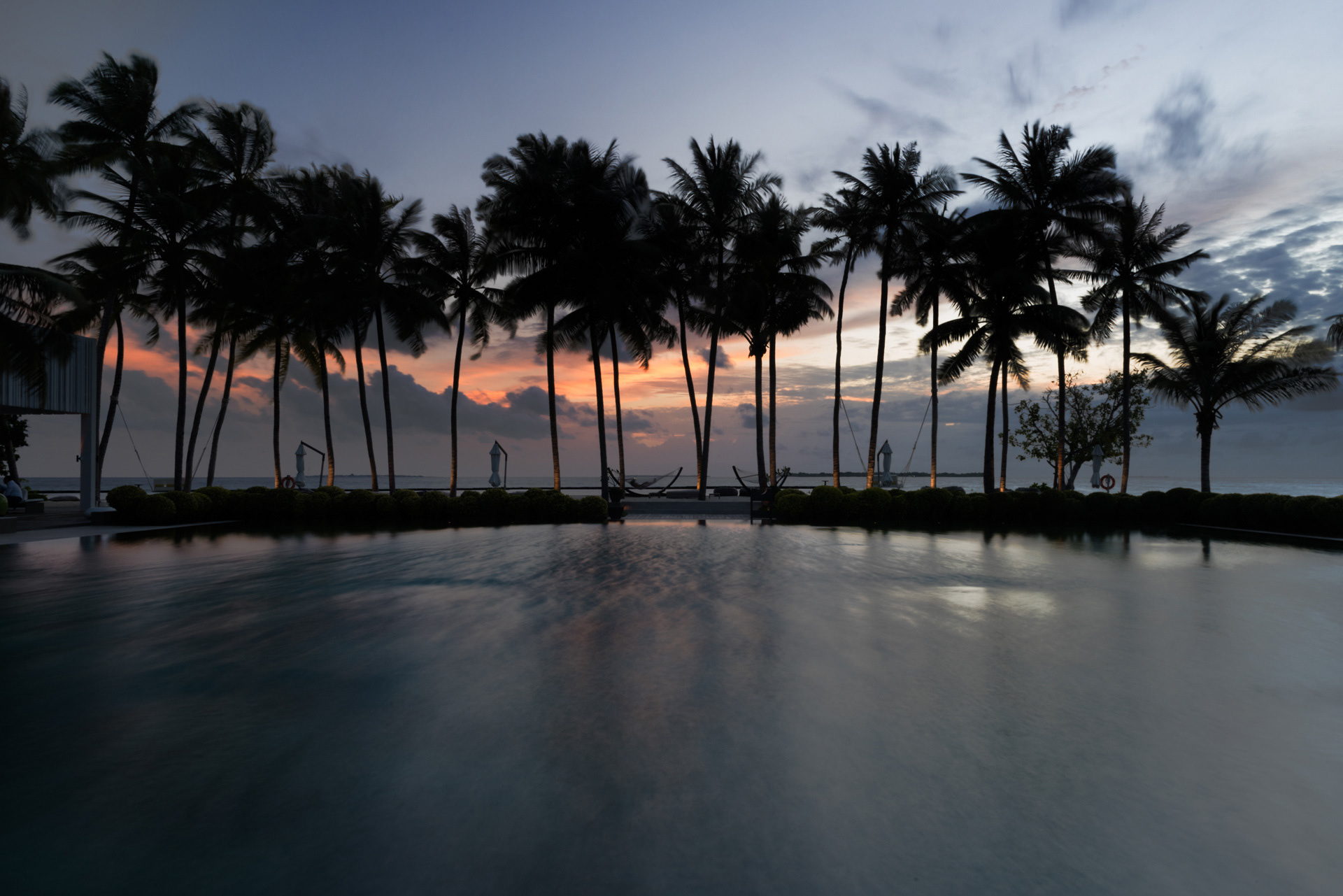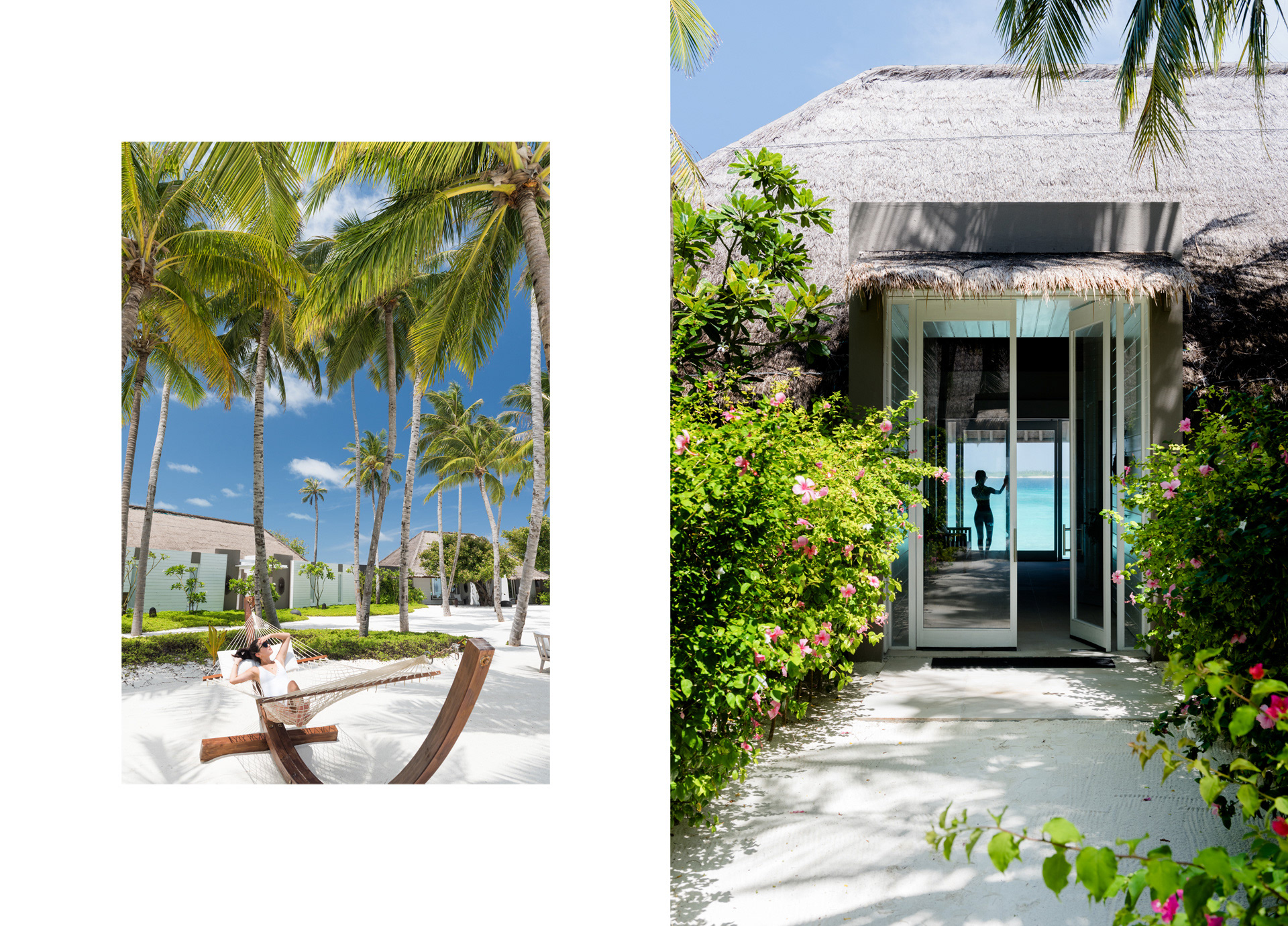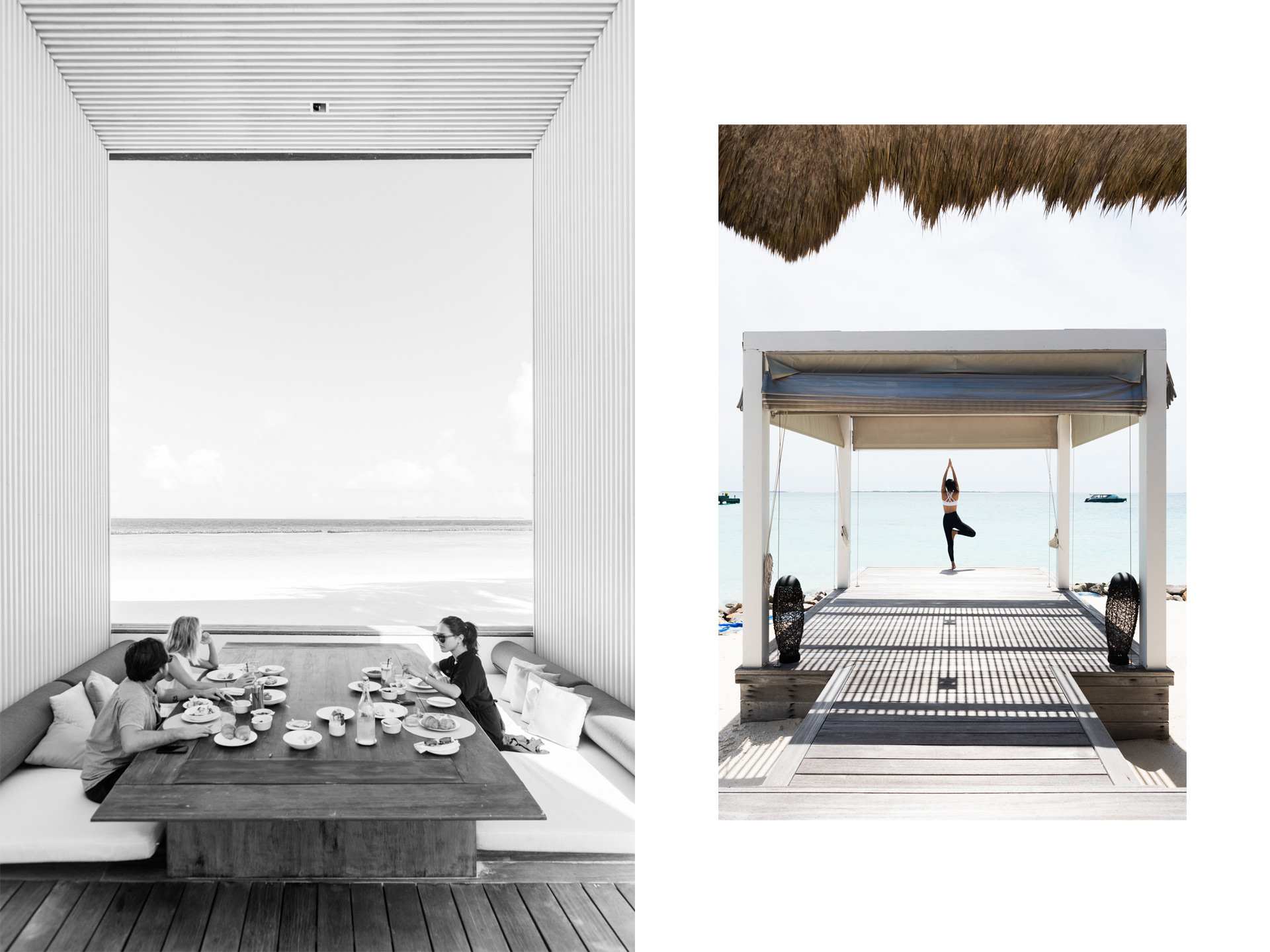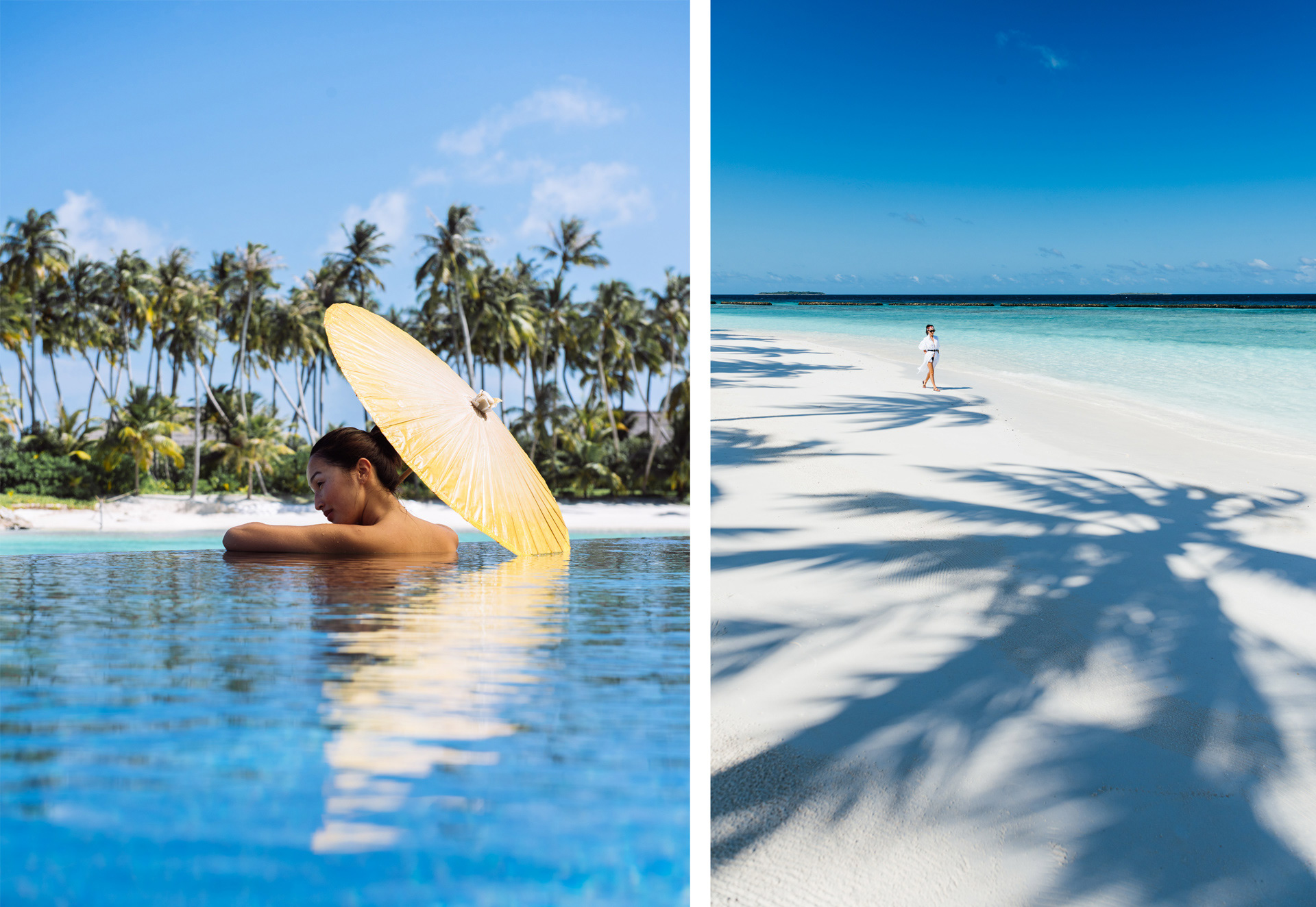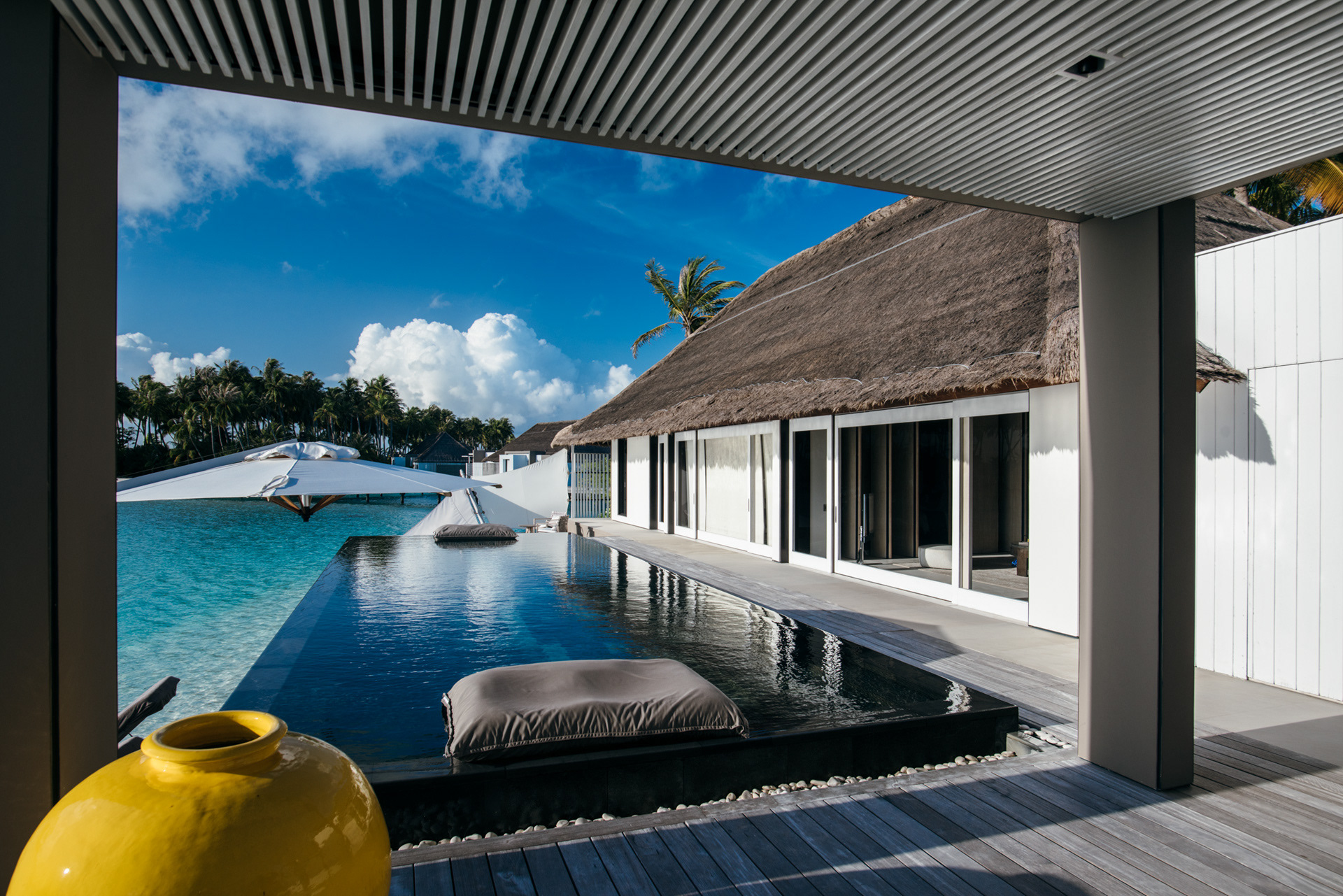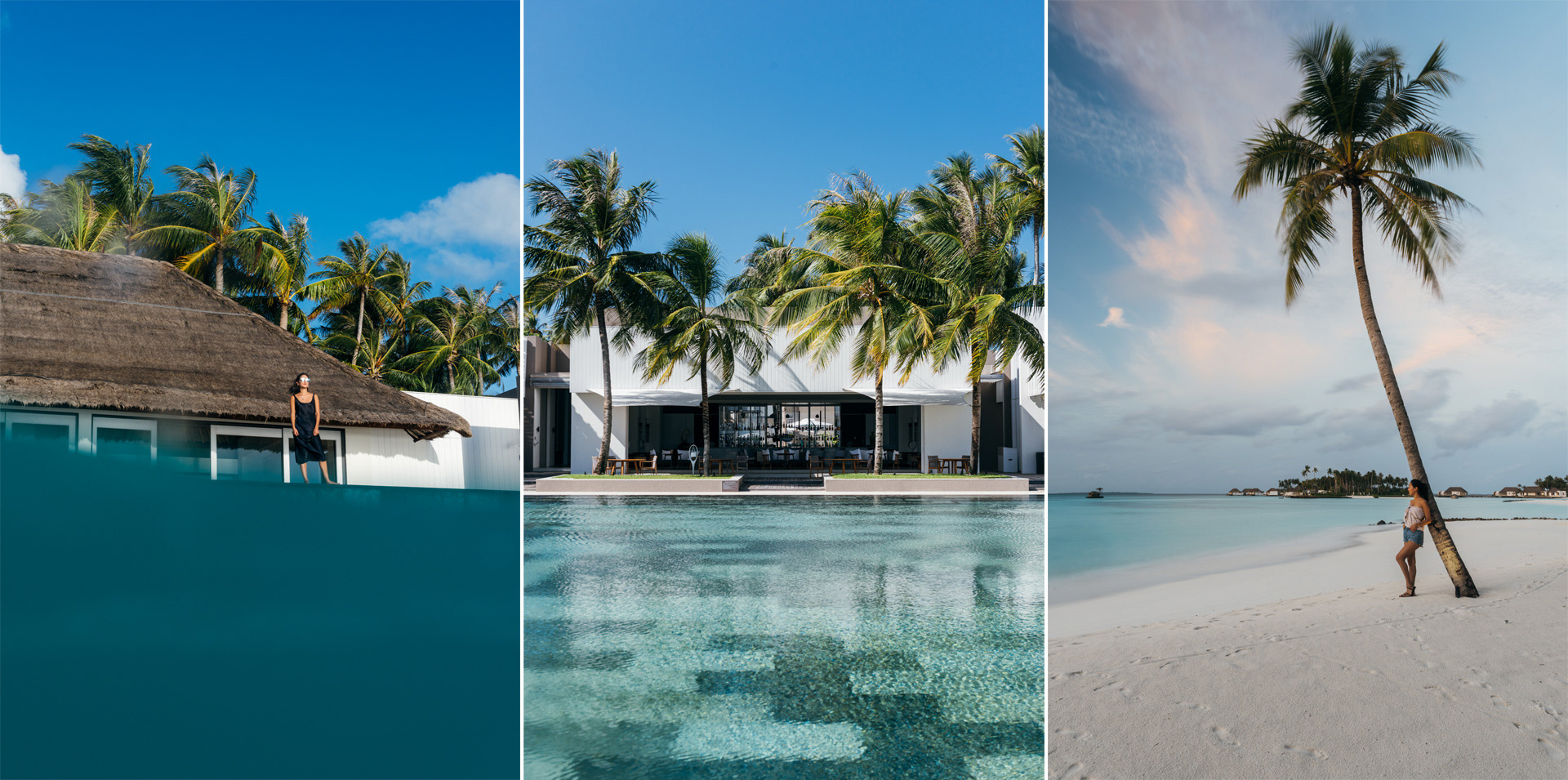 The best way to describe my overall impression of Cheval Blanc Randheli is absolute attention to detail. Everything has been meticulously thought out, beyond any expectation one would consider for an atoll in the middle of the Indian Ocean.
Located on Noonu Atoll in the Northern Maldives, Randheli is housed on a handful of unspoiled green islands protected from the ocean by a large coral reef. The islands blend elongated palm trees, tropical flowers and white sand banks with pristine turquoise waters, and is home to a dazzling sampling of multicoloured fish, rays and sea turtles.
Combining a traditional straw roof with hard geometric lines, the villas offer a bridge between old and new, with repetition and depth adding a grandiose experience. The minimal colour palette allows the surrounding environment to shine, as well as the vibrant art that adds vibrance throughout. The highlight of the design was no doubt the incorporation of sculptural elements; I'd never experienced such a well balanced and organic use of sculpture to emphasise a design philosophy. Greeting you at the entrance to the main restaurant hub is perhaps the single most impressive piece of sculpture I'd ever observed - The petrified root system of a Banyan tree from Indonesia (see above). So intricate and raw, I spent many moments in awe of it as we passed by for each meal.
Speaking of food, let me say that there is a good reason the island has a fully equiped gym, as well as a boot camp and numerous sporting activities. Between the degustation menu at 1947 (with phenomenal wine pairing from their on site sommelier), the fresh croissants courtesy of an in-house French pastry chef, the Deelani overwater bistro and The asian fusion menu of the Diptique, there is an assortment of impeccable cuisine offering a range of tastes, yet managing to compliment one another effortlessly. One afternoon, we even went out to the outer edge of the reef and caught fresh fish on hand-reels, only to have the catch cooked two ways within the hour courtesy of the Deelani.
A huge thank you to the team at Cheval Blanc Randheli, everyone was incredibly accomodating, in fact all elements of the experience was so far beyond expectations, that I couldn't recommend it highly enough.